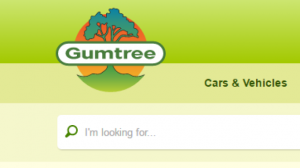 Today Gumtree, a subsidiary of eBay, told its users about a breach last weekend where account information was stolen.
Among the things stolen are Gumtree usernames, email addresses and phone numbers. This information is also available freely on the website itself for a listed product, but is normally hidden or obscured so as not to cause problems.
"We are writing to let you know that some of your Gumtree account information was compromised in a security attack last weekend," from an email currently being received by users from Gumtree.
"The attackers accessed your email address. Contact names and phone numbers, which are made publicly available on the site if provided, were also accessed."
Gumtree have assured users that they have secured the bug that led to this information leak and that it was an isolated attack.
"The safety of our community remains our number one priority and we apologise that you've been affected by this."
Users are being advised to remain vigilant when receiving emails from "Gumtree" over the next while. If you receive an email from Gumtree, do not click any links. Instead visit the Gumtree website through your browser, and do not send anyone your passwords or any other identifiable information via email.