Customised Business Websites
Business websites are expensive and time consuming to manage. So let Computer Mechanics handle that for you.
We will build your new website, host it and manage it for $99* per month. We have a massive collection of templates available that can get your new website online quickly.
---
What do we do?
That is simple. We will make you a website and give you the space and availability to get it out to your current and potential clients.
We will help step you through thousands of pre-designed templates to help you find the style you like, or we can even custom design it for you. We will find the right style, look and level of quality for your business.
Once we have decided on the look we can start working building your site. We can use content from you or we can make the content ourselves.
Once this step has been completed we go over your website, talk about changes that need to be made to any text or formatting. We can also add all the images here.
After the changes have been made the website is released and ready to go. Customers will be able to find you online easily and without any hassles.
How do I get started?
This is the easiest part. Just give us a call. We can talk to you about the best way to get started, approximate completion times as well as adding anything you need?
Don't have a domain name? No problem. We can register you companies .com or .com.au domain name as part of your monthly fee.
Need emails and/or Microsoft Office? We can help here too. We use Microsoft Exchange to host your emails in the cloud making your emails, calendars and contacts available on all your devices.
We can also have custom videos, sliding banners and custom photos/images crated for you.
Latest Work
Resource Potentials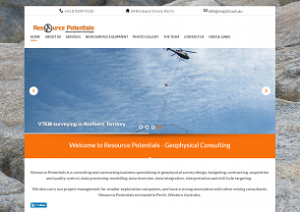 ---
Spill Crew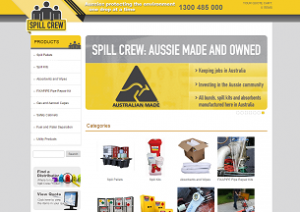 Our Platforms
We run out websites using Amazon's EC2 Network. This gives us total control of the server so we can fix problems in moments, not days.
We perform daily off site backups allowing us to safely keep copies of all our managed websites.