Living in Perth and need to decide whether to repair or replace your laptop?
It's something that happens to us all- we find that something has gone wrong with our laptop, however careful we might have been with it, and need to get it fixed. But how do you choose the right company for the job? There are plenty of companies out there nowadays that will offer to fix your laptop for you, but not all of them can be trusted to do a proper job of it. That's why we've made this handy checklist of what to look out for!
Firstly, you'll want to make sure that your chosen company has the right credentials. While a newly founded company may very well have the best intentions and be able to carry out effective laptop repairs, chances are they are just someone looking to make a quick buck with only the most basic knowledge of laptop repairs. Check to see how long they've been around- the longer a company has been in business, the more trustworthy they are.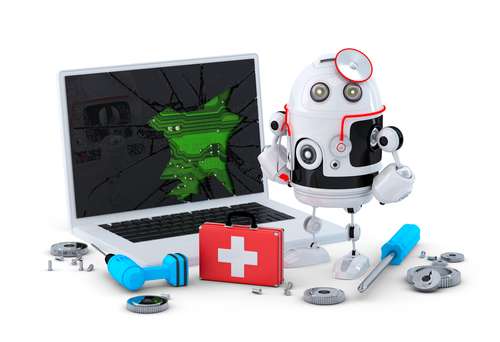 Secondly, see what other people have been saying about the company. (You can check out our positive reviews here). It's easy to do this nowadays with just a simple online search, as people are always keen to share their experiences with companies, good and bad. You can give a company with just a few negative reviews the benefit of the doubt- any more than this, though, and you should hear alarm bells ringing.
Finally, think about how much you are willing to spend, and whether you can afford the necessary repairs that your laptop will require. While it might only be a minor fault that needs to be repaired, you could find that it's something more major- which will mean a bigger bill as a result. Take a look over a company's pricing system before you make your final choice, so that you know you'll be able to afford whatever needs to be done.
Where to get a laptop repaired in Perth?
Here at Computer Mechanics, we have all the necessary know how needed to get your device back into top condition. Whatever has happened to it, we'll get right to work to get the problem solved, fast. You can rest assured that your laptop is in safe hands with us, so if you're looking for reliable, affordable laptop repairs, give us a call today!
Laptop does not power up.
Laptop LCD screen is very dim or dark.
Nothing is visible on laptop LCD screen but it works if plugged into an external screen.
Laptop back-light problem / inverter problem.
Laptop GPU/ Graphics Distortion on the display.
Faulty Laptop Motherboard.
Laptop is over heating or shutting down.
Laptop keyboard repair.
Laptop power adapter repairs.
Loose or broken hinge repairs.
Laptop DVD Drive upgrade and replacement.
DC jack repairs.
RAM Memory upgrades.
Replacement of broken or cracked plastic parts.
Liquid spill repairs.
Component level motherboard repairs.
Upgrade of hard disk to SSD.
Spare or replacement batteries and power cables.
Laptop screen is not turning on.
Laptop virus Removal on all operating systems.
Removal of popups and spyware from laptop.
Data and file recovery services (from defective laptop hard drives).
Data backup and recovery services for home and office.
Laptop operating system upgrades Windows & Mac.
Transfer of data to your new computer.
Software tune-up for slow laptops.
Repairs for "blue screens of death" and other Windows issues.
Laptop drivers installation for all operating systems.
Software installation
Laptop Screen Repair
Are you noticing flickering images or is your screen fading to black? Did you drop your laptop and crack the screen? No problem! We see these issues every days and they are sometimes surprisingly easy to fix. Give us a call today for a free quote and we'll get your laptop screen fixed in no time!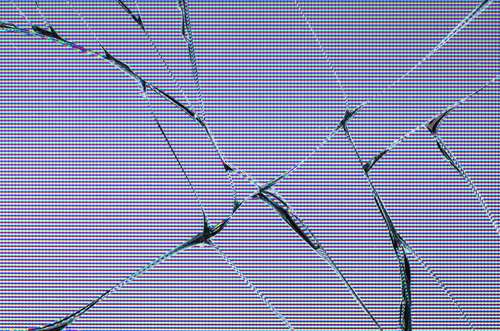 Think you need a screen repair? Check out our small Laptop Screen Replacement gallery here.
Slow Laptop?
Is your laptop getting sluggish and taking longer to complete basic tasks? There are a few cost effective upgrades we can take care of that will get your laptop running as new. Along with memory upgrades we can work out exactly what's slowing down your computer and fix it!  Don't put up with a slow laptop any longer and come see us for a free quote and advice.
Power Problems
Laptop not charging? Chances are there's something wrong with your DC jack. It's a common problem we fix on a daily basis and you will know the DC jack is the culprit if the laptop only works on battery power or the jack plug feels wobbly. Replacing it is a simply procedure and we'll make sure any downtime is minimised.
Laptop Keyboard Replacement & Repair
Keyboard missing a few keys? Or maybe you had a spill and a few keys aren't functioning or sticking? It's probably a good time to look into replacing your keyboard. At Computer Mechanics we can replace keyboards of almost any brand computer so just give us a call or send an email for a quote.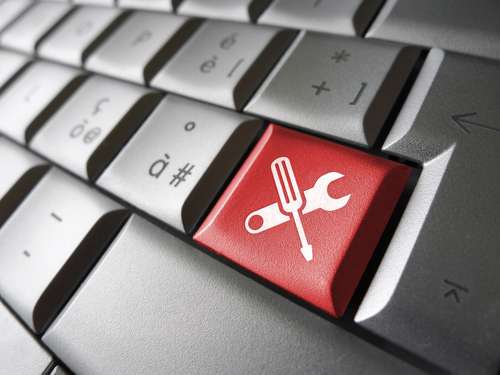 Laptop Overheating
Is your laptop shutting down after a short time of work? Does it get extremely hot and at the bottom? Overheating laptops are a sure way to damage vital components and can cause data loss. We can take a look at cleaning the ventilation system of your laptop or refresh the thermal compound on the computer chips, which is there to keep heat away from crucial chips and to keep them cool for fast operation.