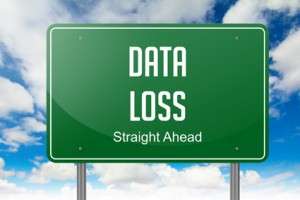 With so much information now being stored electronically, and few people bothering to back this information up with a paper hard copy, there is a growing risk of data being lost forever if your computer suddenly breaks. Fortunately, it is possible to recover data from a damaged computer in most cases, through a process known as data recovery. Many people have heard of this process, but few really understand just how it works- which is why we've put together this easy explanation.
There are countless reasons why electronic data might be lost. Your computer could break down completely, or there might be a more minor issue such as a computer virus or a power cut. The main reason why data can't be recovered is because it has not been saved in the first place- if there is no data on the hard drive, then there is no way of getting it back. Fortunately, some programs have a fail safe for just such occasions. If you want to recover a Word document, for instance, there shouldn't be any problem. Microsoft Office has a built in autosave function which means that, even if you have not yet saved a document, a copy of it is frequently made which can then be recovered if necessary. Many other programs do not have this feature, though, so you should always be sure to save your work frequently, or else it may be completely irrecoverable.
If you've accidentally deleted something, or if the file has become corrupted, then it is important that you don't save anything else onto the system until your data has been recovered. This is because when something is saved, it can overwrite previously deleted files which may still be on the system. By using professional data recovery software, these files can be recovered without being overwritten. If you're not completely sure of what you are doing, and you attempt to recover your data for yourself, then you could just make things a lot worse.
At Computer Mechanics, we know just what it takes to get your valuable data off a broken machine and back into your hands. Whatever has happened to your machine, we can use the very best software available to recover your important files. If you are in the Perth area and need to make use of our data recovery services, we'll always be happy to help!